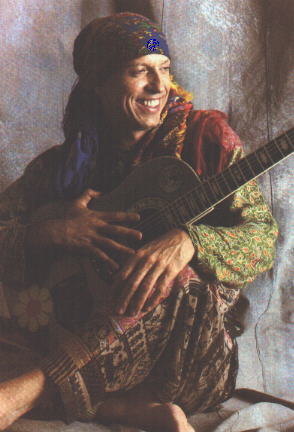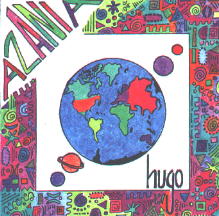 is a truly unique entertainer who has charmed music lovers around the world. A painter of songs, Hugo's palette includes acoustic guitars, drums, percussion, bass, keyboards, woodwinds, and his passionate vocals...vibrant colours he brings together with memorable melodies and poetic lyrics expressing a celebration of life. Hugo will make you smile with his entertaining blend of original soulful pop and variety of exotic world rhythms (Latin, Brazilian and African) performed in a fun, friendly, and festive manner.

Born on the Portuguese island of Madeira and raised in South Africa, this versatile, colorful musician worked extensively in Europe and Brazil before making Los Angeles his home.


From festivals, theme parks, and film premieres...
to nightclubs, cruise ships, conventions, and concerts...
Hugo generates excitement with the unbridled joy he brings to every performance.


Hugo was honored with the Best Male Vocalist and Best Album awards on the South African Sarie Music Awards.


He has often appeared on television, highlighted by a one-hour special on his life and music. Catch Hugo live, and you will surely want to take his music home.
ALBUM CREDITS:
MUSICIANS
Hugo ~ vocals, nylon & steel string guitars, harmonica
Osama Afifi ~ bass
Rashid Lanie ~ keyboards, acoustic & electric piano, organ, string arrangement on Amor
Phil Maturano ~ drums
Michael O'Day ~ percussion
Fred Seldon ~ tenor sax, flute, piccolo, Chinese gourd flute, African flute
GRAPHICS
Vaughn Peterson ~ cover design & artwork
Sia Aryai ~ photography AUDIO
Rhythm tracks recorded & engineered by Bob Nagy at The Note Well Studios.
Additional recording & engineering by Hugo at Magic Box Studios
Mixed by Bob Nagy
Mastered by David Bergeaud at Kamantche Music
Arranged & Produced by Hugo.
You'll love the enchanting and exciting music of


Last Update: Saturday, December 20, 2008
© 2004-2009 by Geofonica Records
The word and symbol

are registered trademarks of Geofonica, Inc.