The

Story
Erika Walczak & Brad Powell started performing together in 2013,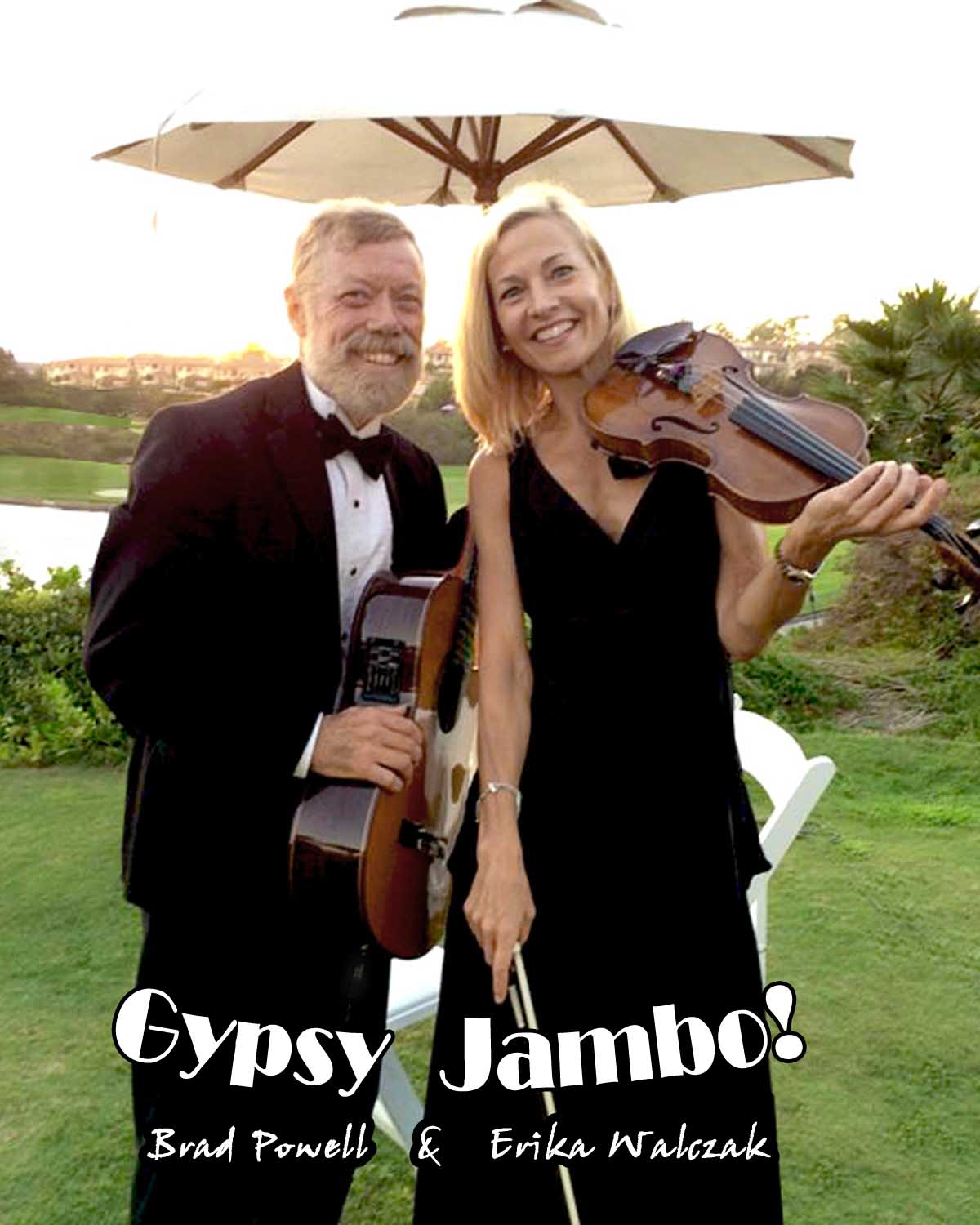 doing various events and celebrations at Southern California beach resorts, club and jazz gigs, shows for The City of Pasadena, Disney, Pasadena Museum of History, and others.
A COUPLE EARLY GIG VIDEOS:

Watch Erika & Brad play at the Monarch Beach Resort in 2015. (Brad just set his cell phone camera on a music stand, and they started their gig.)
Gypsy Jambo! - Great Gatsby Theme Sampler - samples from live performance for the Pasadena Tournament of Roses Association event honoring past Rose Courts--Rose Queens and Princesses from the past 50 years--held at the Pasadena Museum of History (again, just a cell phone on a music stand at the side of stage, so there's crowd noise, etc.)
Erika & Brad incorporate the sounds of Gypsy Jazz, tango, classical music, film score, Great American Songbook, and newer styles bridging traditional jazz and modern styles.
Then in 2017, Erika & Brad--both experienced composers and eclectic, outside-the-box musical spirits--began collaborating in writing songs, with an eye towards a series of original music EPs. The first song they wrote together was Gypsy Jambo! (Welcome Song) ... a celebration of musical adventure (the Gypsy in us all!) and that welcoming spirit (the Jambo!) shared by performers and listeners everywhere. This song was followed up by composing many others--their debut EP features five of these songs!
ABOUT THE NAME:

"Gypsy" is a nod to the Gypsy jazz of Stéphane Grappelli and Django Reinhardt (shown at left, credit: Wikimedia)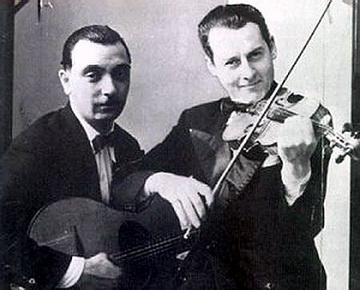 PLUS "Jambo!" (pronounced "JAHM-boh", with exclamation!)--the Swahili word for "hello" or "welcome" or "affair"--as in a social gathering or party. It's a popular greeting in many countries, and it's the root of Jamboree, and also used in 'Jam' session.
Gypsy Jambo! is about that spirit of adventure, and welcoming for all...
Gypsy Jambo! ...in music, as in life!
Meet the

Band
Chuck Findley (trumpet & flugelhorn)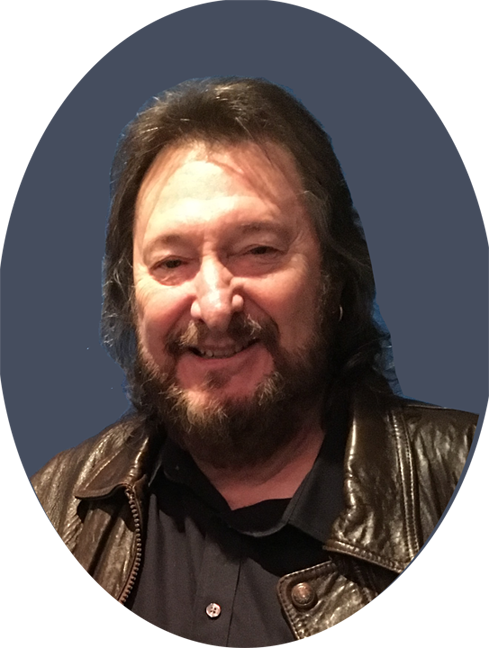 - a graduate of the Cleveland Institute of Music, Chuck played lead trumpet for the Buddy Rich Big Band, the Tonight Show Band (with Johnny Carson and Jay Leno). Chuck played with Beatle George Harrison and Bob Dylan on the Concert for Bangledesh, and was featured soloist with Joni Mitchell on her "Court & Spark" track "Twisted." Chuck has recorded with Steely Dan, Toto, Natalie Cole, and many others. Chuck has played on four Grammy 'Album of the Year' winners.
Bobbye Hall (percussion) - Bobbye's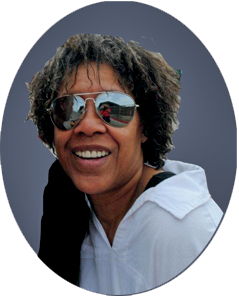 career began as a 14 year old percussion prodigy playing in the Motown Records band. Bobbye has recorded on hit songs by Stevie Wonder, Marvin Gaye, Janis Joplin, Joni Mitchell, Carole King, Bill Withers, Bob Dylan, James Taylor, Pink Floyd, Rod Stewart, and others. Bobbye has played on six #1 hit songs, over 20 "TOP 10" hit songs, and countless other "Top 40" hits.
Hussain Jiffry (string bass) - Sri Lankan-American bassist,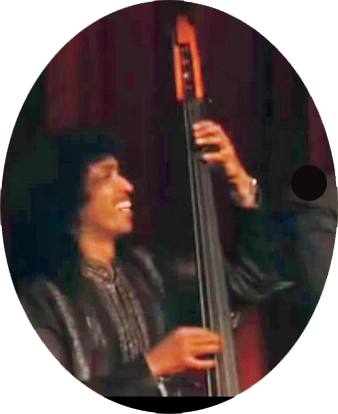 worked with Sérgio Mendes for 18 years, also with Tom Scott, David Foster, Michael McDonald, Freda Payne, Chaka Khan, Steve Winwood, Tito Puente, Jonathan Butler and many others. For the past 11 years, he has been touring and recording as a member of Herb Alpert and Lani Hall's quintet. Hussain received a Grammy Award (winner: Best Pop Instrumental Album at the 56th Grammy Awards in 2014) for his work on Herb Alpert's album Steppin' Out.
Mark Massey (piano & electric piano) -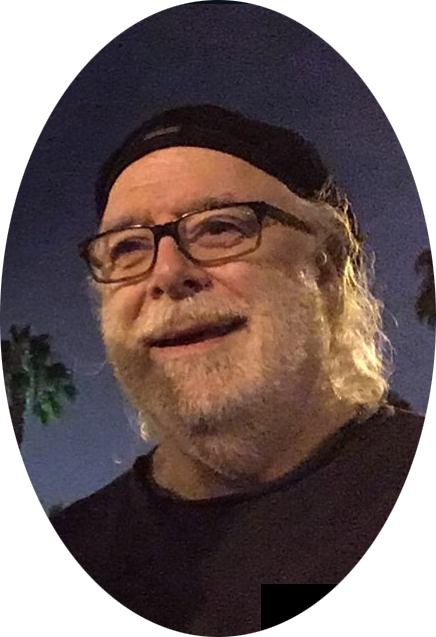 Mark has performed throughout the U.S., Europe, the former Soviet Union, Russia, the Far East and India. He has worked with Larry Carlton, David Benoit, Paul Horn, Poncho Sanchez, Hubert Laws, Louie Bellson, Phil Upchurch, L. Subramaniam, the Side Street Strutters, and the late Freddie Hubbard, Maynard Ferguson, Yehudi Menuhin, Stéphane Grappelli, and Tony Williams. Mark was featured in The Four Pianos In Concert series along with pianists Paul Smith, and the late Pete Jolly and Steve Allen. Mark has recorded many CDs, including his "Jazz Thoughts for the Day" series--featuring his improvisiomal pieces, one for each day of the year (through August, thus far).
Charlie Morillas (trombone) - Charlie is one of the busiest trombonists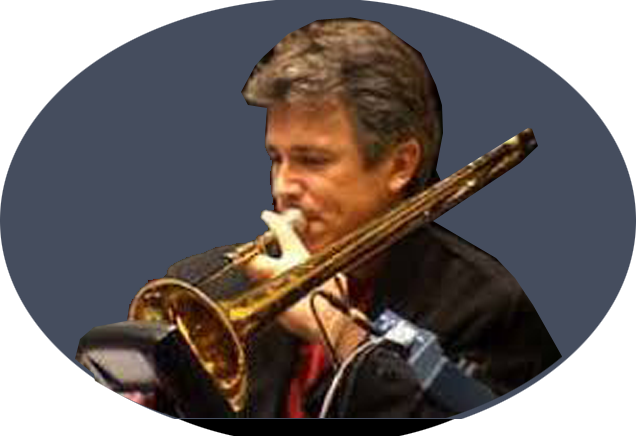 in Hollywood and Southern California. He plays with the Grammy winning Gordon Goodwin Big Phat Band, and has recorded with many stars, including Paul Anka, Barry Manilow, Ray Charles, Brian Setzer, and Alan Jackson. He's played on many movie soundtracks, including The Mambo Kings, the remake of "The Blob", Payback, After The Sunset, Just Like Heaven, The Incredibles, Introducing Dorothy Dandridge, and Stuart Little.
Larry Washington (drums) -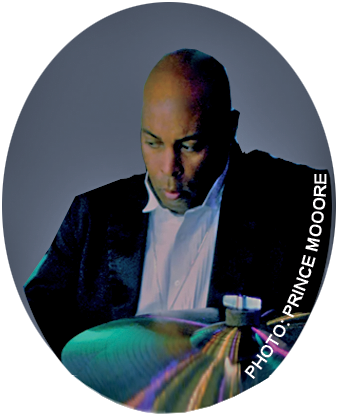 Larry's passion for music began in Detroit, Michigan, playing drums at a very young age. He knew even then that music would be his career. Larry has worked with some of the world's top recording artists and musicians, includuing James Ingram, Brandy, Mandisa, Warren G, David Benoit, Solomon Burke, and Ben Vereen. On camera performance include: MTV, BET, ABC, NBC, Billboard Awards, Trumpet Awards, The Princess Diaries, Showgirls, The Whitehouse, The Apollo (London), Blue Note Jazz Clubs (Japan), Jazz Alley Seattle, Catalina (Hollywood). Giving back to the community is important to Larry, and he is involved with the several charities. Larry received the 2012 President's Service Award for assisting Los Angeles Friends & Family's in Need. Larry is actively involved in Drum Clinics and Music Workshops, to share his knowledge and experiences with younger musicians.
Doug Webb (saxes, clarinet & flute) -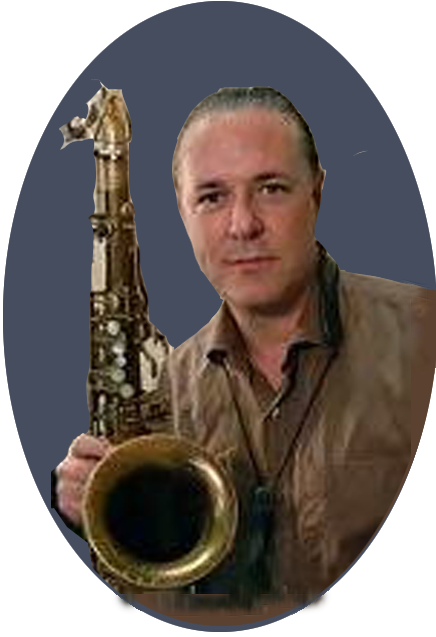 Doug received a Bachelor of Music degree from Berklee College of Music. He is featured on hundreds of recordings for artists including Horace Silver, Freddie Hubbard, Sal Marquez, Stanley Clarke, Brian Bromberg, Quincy Jones, Mat Marucci, Bobby Caldwell, Kyle Eastwood, Rod Stewart, Carly Simon, Art Garfunkel, Queen Latifah and Cher. He played for fifteen years with the Doc Severinsen Tonight Show Big Band. He has recorded music for hundreds of movies and television programs, including playing for the Family Guy orchestra. He solos on the sound track for Million Dollar Baby and Gran Torino.
Eri Griffin is an award-winning illustrator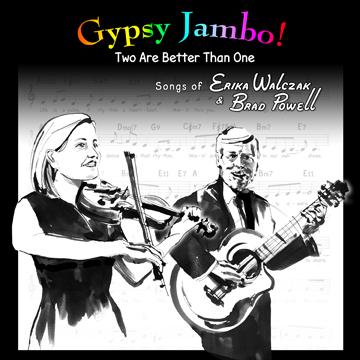 based in Edinburgh, Scotland, known for her pen and ink drawings of jazz musicians and others. Eri has illustrated many books, CDs, and fine art works. Eri did the pen and ink illustration of Erika and Brad, featured on the cover of the EP.
ABOUT



Erika Walczak's performance credits include touring with Adele, Rod Stewart and Yanni, television appearances with James Brown and Whitney Houston, record dates with Elton John and Queen Latifah, and motion picture recording for Up in the Air, Battlestar Galactica and Mad Men. She also composed the jingle for Sunmaid Raisins. Her ongoing musical education includes a BA from Catholic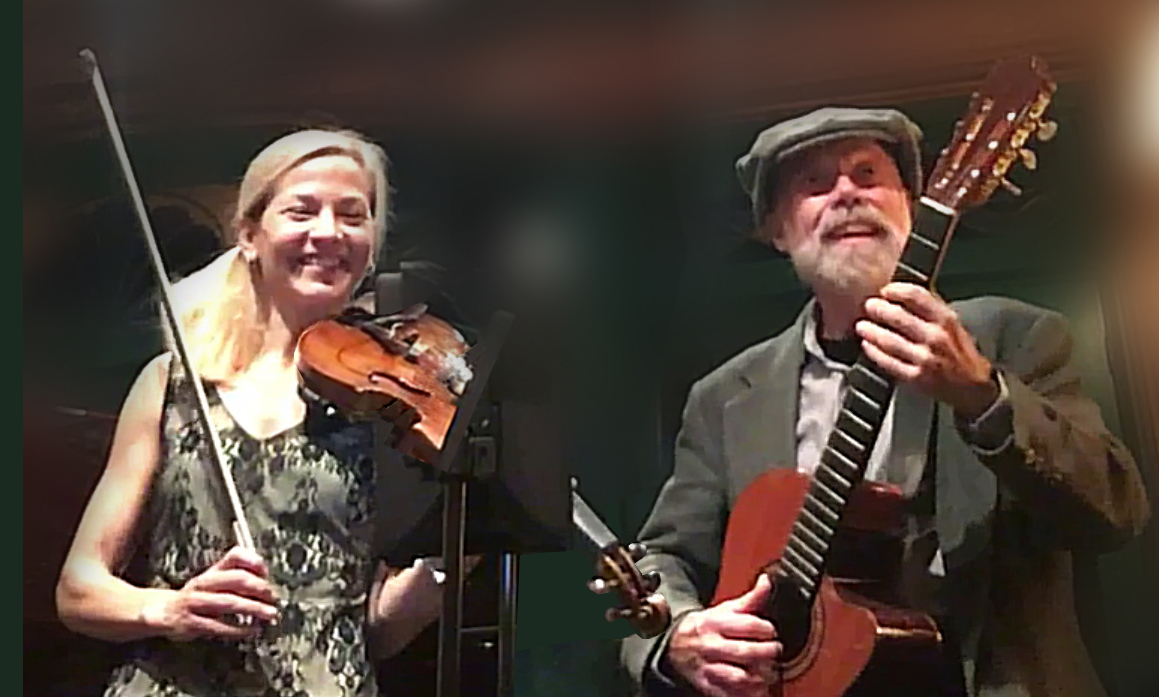 University, The Quartet Program, National Orchestral Institute, Brevard Music Festival and Mark O'Connor's Fiddle Camp. Erika is a registered Suzuki violin teacher with a studio at the Pasadena Conservatory of Music. She is also a certified hatha yoga instructor.
Brad Powell, at 15, became a protégé of jazz guitarist Joe Pass, and later studied classical guitar under Vincent Macaluso and at CSUN under Ronald Purcell, with a master class under Andrés Segovia. Brad performed Gerald Wilson's Sonata for Guitar and Orchestra at the Hollywood Bowl (with Mr. Wilson conducting). He has composed music for TV, including Hill Street Blues, and The 'A' Team, working with Mike Post and Pete Carpenter. Brad has nine CDs as The Candlelight Guitarist®. When not making music, he's usually out hiking with his three dogs.
CONTACT: GypsyJambo@gmail.com